This first picture is the scroll from my Cello #32. Big leaf maple, Strad Model.


I use a light box to "Tan" my instruments. This cello scroll is from #41.

This next picture is from Violin #111. I'm cutting the f-holes.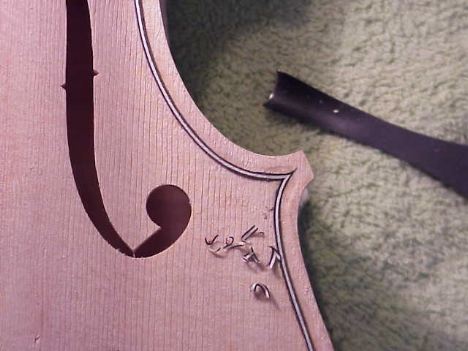 The picture above is also from Violin #111. I'm preparing to level the purfling after it has been glued in.

I made a Viol da Gamba and a cello for my partner Lucy Peckham.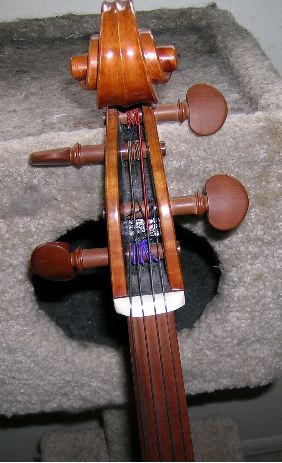 This is the view out the shop window. That's Tara in the foreground. Cordelia and Drusilla are in the background.

Another shot of Violin #111.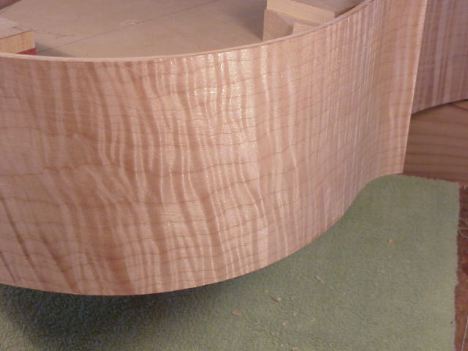 These are some beautiful Big Leaf Maple ribs that are on Cello #39. The two cellos after this were made from Willow.
This last picture is of S.A.D.Y. my special needs cat. She "needs" attention all the time.

Fall Moose